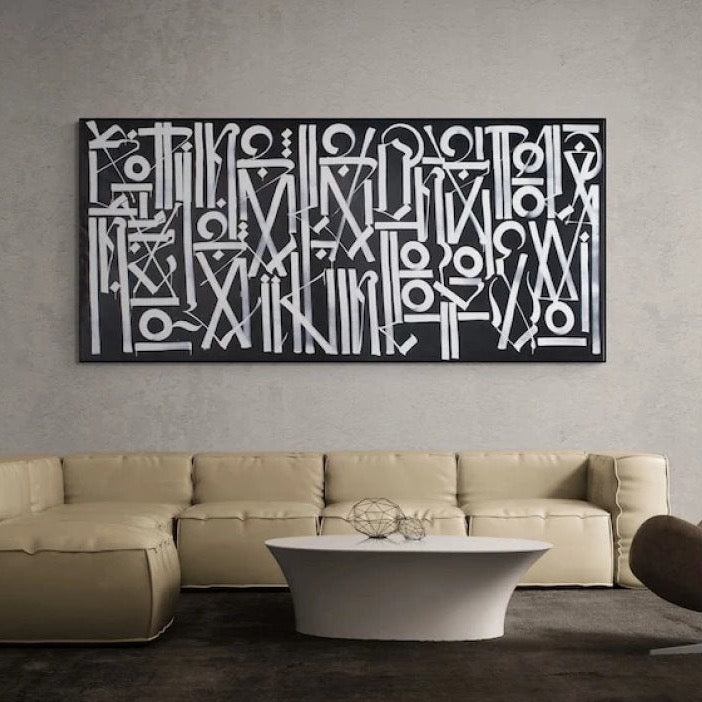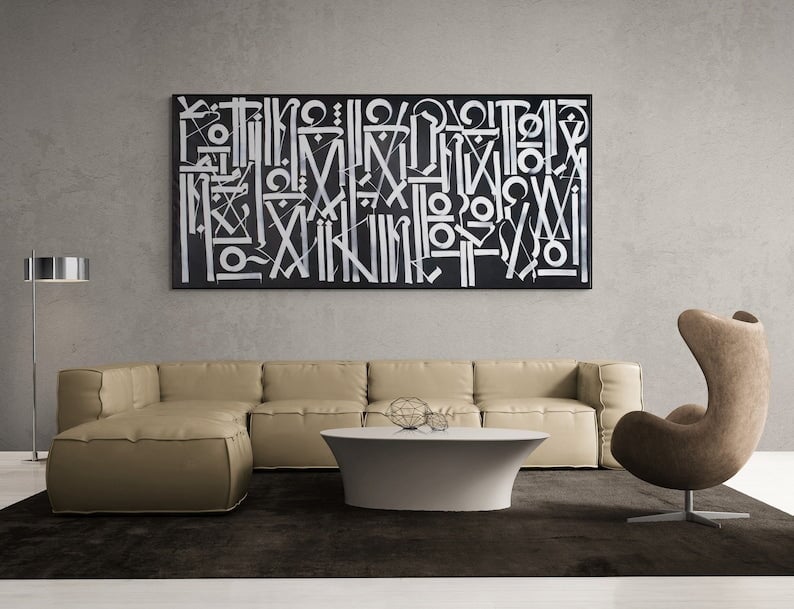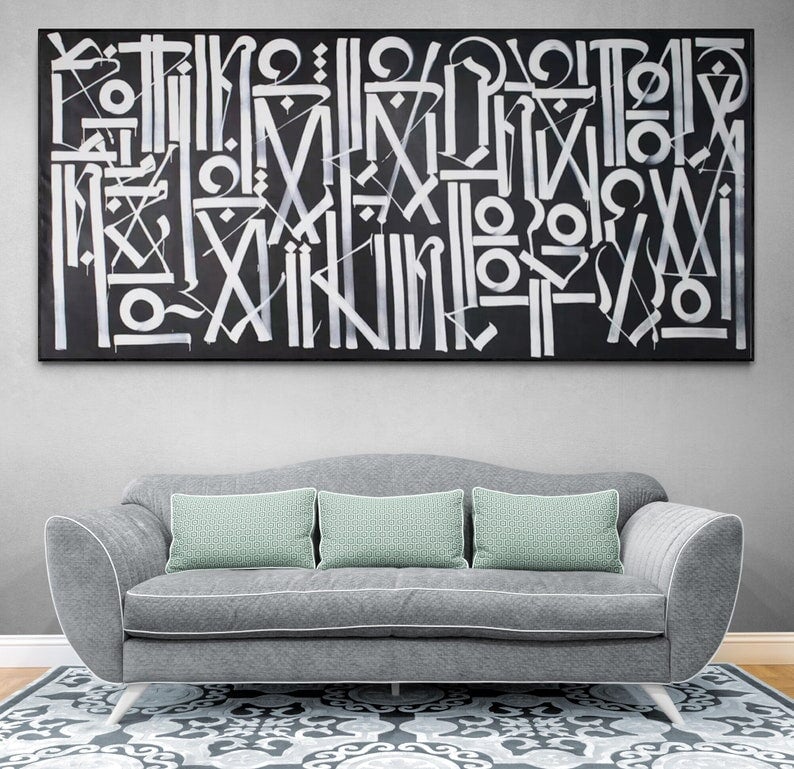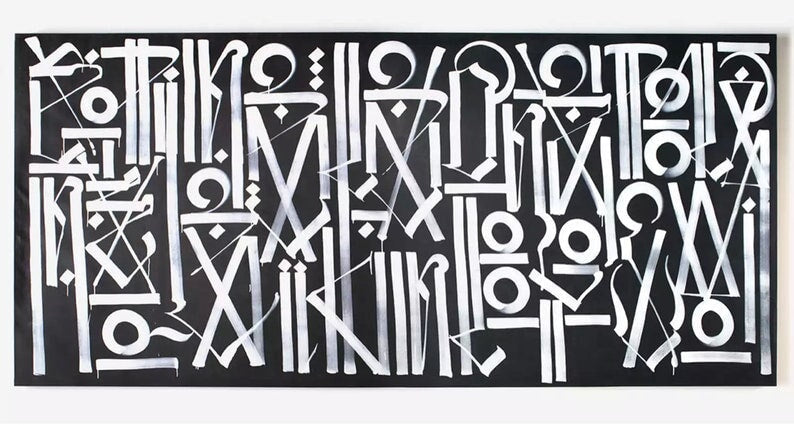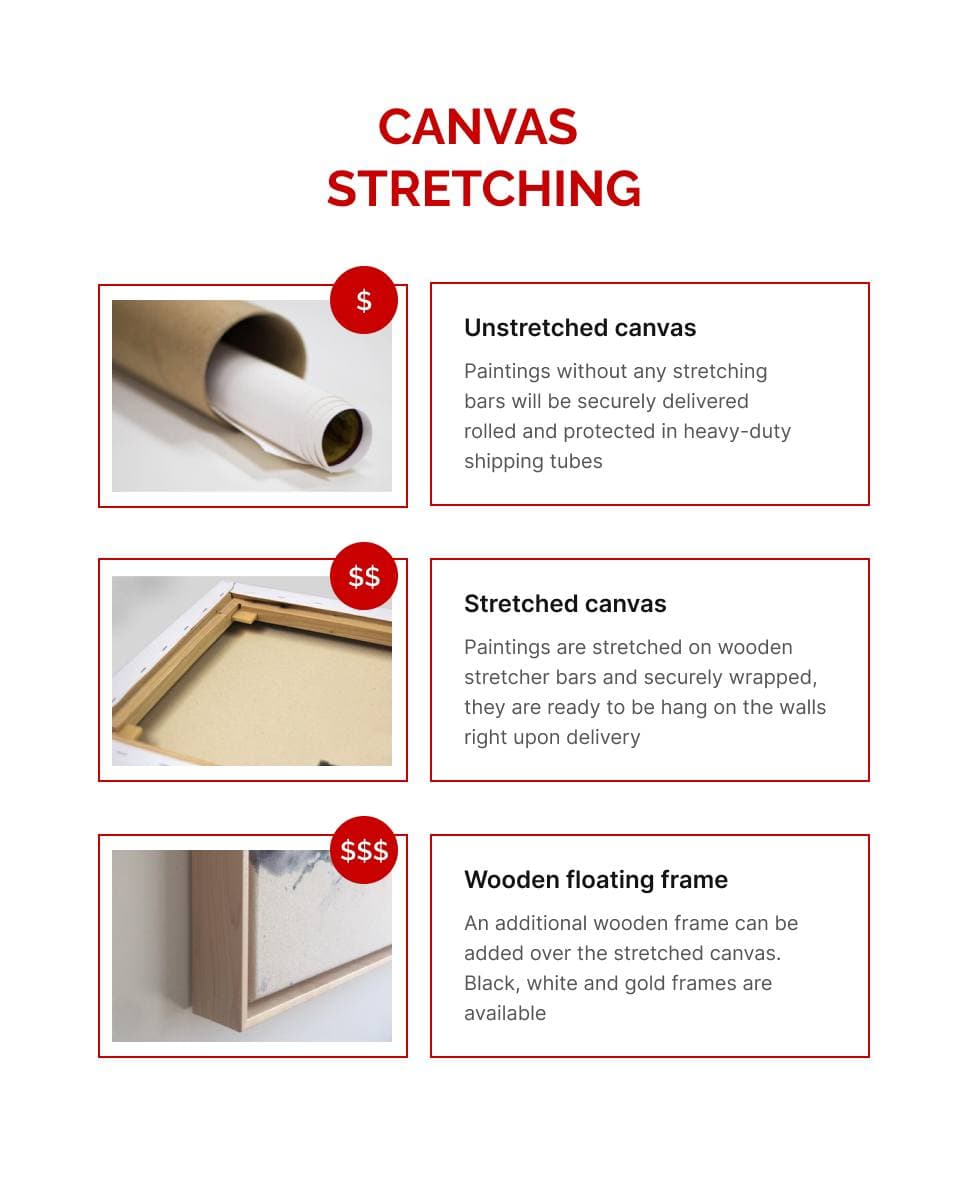 Horizontal Calligraffiti
---
---
Horizontal Calligraffiti Wall Art
Transform your living spaces with the captivating elegance of Horizontal Calligraffiti Wall Art. These stylish, expressive, and one-of-a-kind artworks seamlessly blend the artistry of calligraphy with contemporary flair. Elevate your home decor by infusing life into your walls and adding a touch of sophistication to any chic interior. These unique pieces have the power to breathe new life into your living spaces, creating an atmosphere that is both captivating and inspiring. Whether you aim to make a bold statement or simply want to infuse your home with artistic charm, Horizontal Calligraffiti Wall Art promises to be a standout addition that truly brings your walls to life.


This is 100% original oil painting on canvas, not an embellished print.
Stretching and framing are based on the selected option.
Fully insured and securely packed for shipping.
Fast production and delivery time.
Processing & Shipping Time

Processing time is 12-14 business days.

You will receive an email with tracking information. Each artwork is painted after your order.

Shipping time:
US, CA: 3-5 business days
UK, AU: 5-7 business days
EU: 5-7 business days

If you need to accelerate the proccesing and shipping time, please contact us before placing your order.
Framing Options & Artist Signature

ALL PAINTINGS ARE SIGNED BY THE ARTIST AT THE BACK OF CANVAS

Unframed/rolled painting comes rolled in a tube and should be framed locally on your own. We always leave some extra white canvas for stretching.

Stretched Out painting comes mounted on a wooden frame and it is ready to hang from the box. Borders of canvas are left in white color unless specified. Stretched canvas is 1.4 inch / 3.5 CM in depth.

+ Black, Gold, White Frame (ready to hang) is the best option for the painting to be on your wall. It comes stretched and there is a floating frame made of wood installed. Framed canvas is 1.8 inch / 4.5 CM in depth. Can be done in 2.2 inch / 5.5 CM per request.
Guaranteed Quality: See Your Ordered Painting Before it Ships.

We will provide you with pictures and videos to confirm you like the artwork.
Not sure how the desired painting will look in your space? Just send us an email at info@paintslab.com with visualization request, take a picture of your room and our designers will create it within few hours.
Custom Sizes & Personalization

If you are looking for the size which is not listed above or you would like to add/change something in your painting please contact us before placing the order.

Email: info@paintslab.com
Instagram DM: @paints_lab
Art Reproductions - Why Do People Buy Them?

The majority of people who come to us and buy art reproductions are simply looking for something a bit more special than the usual print.

They are people who care about the appearance of their homes and prefer to have custom-made oil paintings on the walls that they love. When you visit an art exhibition and spot a painting that wows you and moves you, it changes your mood, it uplifts you. Now imagine if you could transform your walls and start seeing your favourite pieces of art every day. This is one of the main reasons why people buy art reproductions from us. It adds to their own personal enjoyment.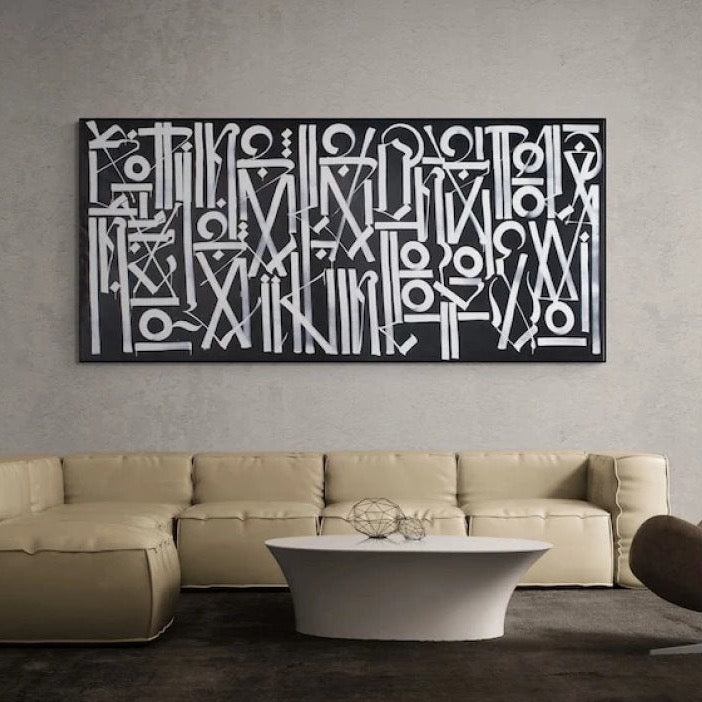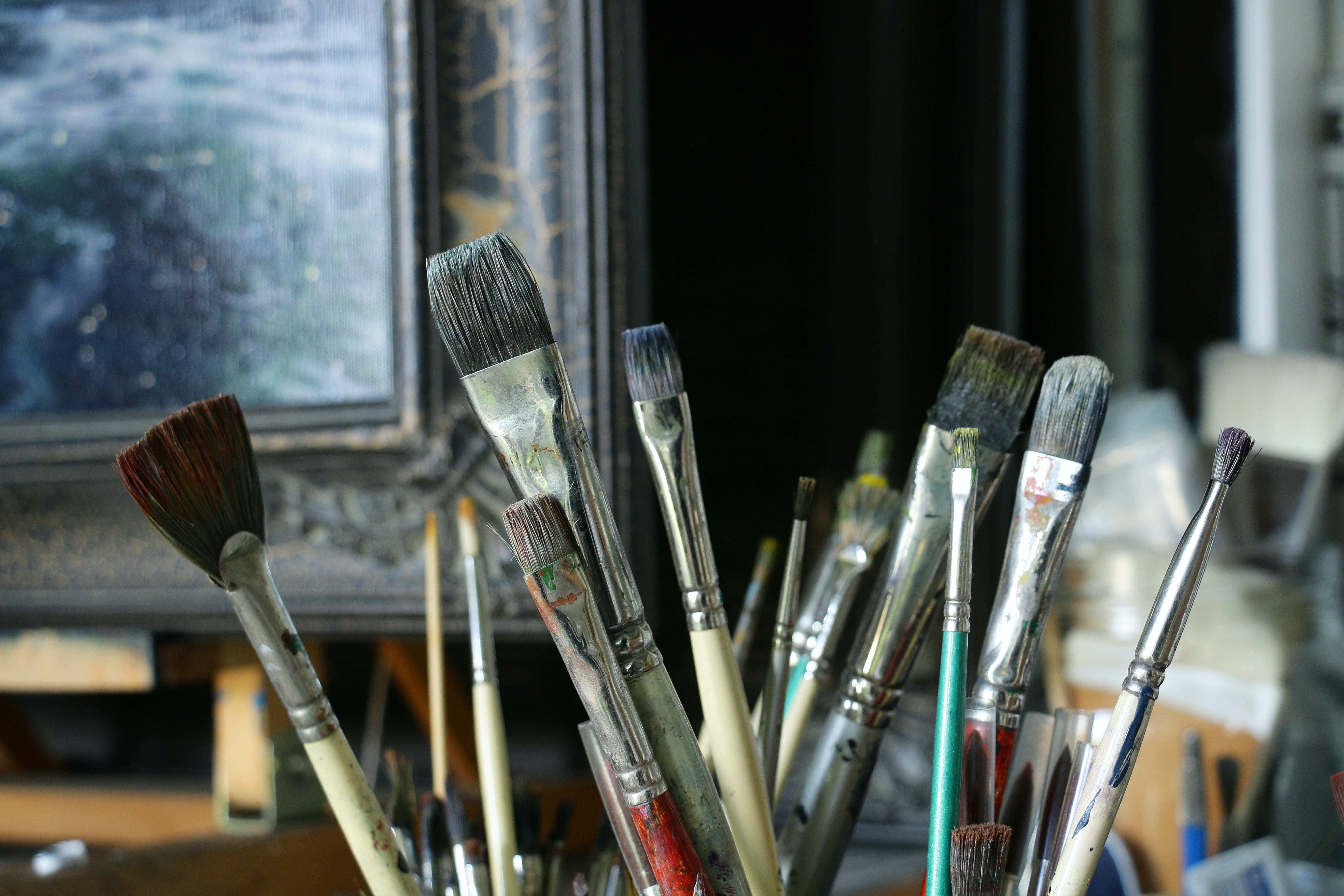 Online Gallery Paints Lab
100% Hand-Painted
Free & Fast Shipping
24/7 Customer Help
Custom Orders Accepted
This product has no reviews yet.
Paints Lab is your trusted online gallery. 

With over 5 years of experience, we deliver exquisite artwork created by talented artists who pour their passion and skill into each stroke. Our commitment to quality craftsmanship and exceptional customer service ensures your satisfaction from selection to delivery. 

Start your art journey with us today and adorn your space with one-of-a-kind masterpieces!
Are all paintings hand-made?

Yes. All of our paintings are 100% hand-painted by professional artists on demand after the order has been placed.

What is your shipping and processing time?

Processing time is 10-13 business days. After framing (if required) and quality inspection we will dispatch your order and you will receive email with tracking information. Each artwork is painted after your order.

Shipping time:
US, CA: 3-5 business days
UK, AU: 5-7 business days
EU: 5-7 business days
Rest of the world: 5-7 business days

If you need to accelerate proccesing and shipping time, please contact us before placing your order.
Do you offer free shipping?

We offer free worldwide shipping via DHL and FedEx. After you place the order, artist will start the painting process. Then your artwork is prepared for shipping in a high-quality plastic tube to avoid any damages.
What is the difference in framing options?

Unframed/rolled canvas ships rolled in tube and should be stretched locally after delivery.

Stretched canvas comes ready to be hang on the wall. It is mounted on a wooden frame, there's no outer frame.

Black, Gold, White Framed canvas comes stretched and additionally there is an outer floating frame made of wood.
Our company, Paints Lab LLC is registered in Middletown, DE 19709, United States.
I can't find the painting I like on your website. But I have the design which I want. Do you accept custom orders?

Paints Lab team will be happy to help. Just send us an email to info@paintslab.com with a picture of painting, specify your dimensions and framing option.

After that we will calculate the price and you will be able to purchase the desired painting that you have seen in gallery or in any other place.
Didn't find answer? Our customer support is available 24/7
Contact us